TODAY'S INNER POWER TIP: Right this second — are you thinking about what's WRONG with your life, or being grateful for all the blessings – which btw, include that which you perceive is "wrong"?  There's never a better time than NOW to make the choice that better creates your peaceful, prosperous and joy-filled future!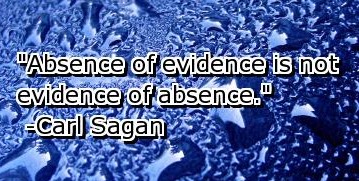 Do you ever get discouraged because something you really really want hasn't shown up yet?
If you are human and reasonably honest with yourself, the answer is probably a resounding YES!  In fact, you might even use even stronger words than discouraged!
It's disappointing to say the least In this age of "Law of Attraction" , fast food and instant messaging when the object of our desires seems to be forever out of our reach.
And so we make a decision that since we can't SEE evidence of our prize arriving on our doorstep, that nothing is happening and it's NEVER going to arrive.
And that is simply NOT TRUE!
You see, our souls as integral parts of the Universe, know EXACTLY what needs to happen in order for that "prize" to become something real and tangible that we can touch here in "real" time.   Think of it like a giant cosmic, world-size jigsaw puzzle!   Close your eyes for a moment and imagine all the pieces of the puzzle that have to be put in place before the picture is actually revealed!!
Let's use the example of someone winning the lottery and for our purposes, we'll call him Joe.
First, Joe has to make a choice, an actual decision, that he wants to buy a ticket.  Then he has to make a choice WHERE he will buy the ticket.  Then he has to actually go and BUY the ticket.  And while Joe is making those choices and taking those actions, the store where he buys the ticket is also making choices and decisions including choosing to sell lottery tickets and going through the process of being a vendor, etc.  And, at the same time, there are the exact right number of people that walk into the store and buy tickets, before Joe.
Let's not forget about all the steps that have to be set into place involving the process of actually determining the winning ticket!  Can you see how many steps, decisions and choices – pieces of the puzzle – that have to be aligned before Joe actually finds out he has THE winning ticket and manifests his winnings?
Behind the scenes, the Universe is methodically arranging all of the pieces so that Joe can receive his prize.  And what about the pieces AFTER Joe wins the lottery?  The bank, the stores where he'll purchase all the "stuff" he's been dreaming about, etc.
Can you see the ENORMITY of the energy behind Joe becoming  a lottery winner?
It takes a helluva lot of energy to manifest into physical form – and sometimes – arranging all those pieces of the puzzle takes more "time" than we think it "should" and therein lies our disappointment!
Here's a useful and comforting fact for you: over 90% of physical manifestation happens in the NON-physical BEFORE "the prize" can manifest into physical!   WE CAN'T SEE IT while that's occurring!!  But just like we can't see the 90% of the glacier that's under water, it doesn't mean that our prize doesn't exist!
So the next time you feel that since you don't have evidence of your heart's desire on your doorstep, it's just not coming – remember this article!  Don't lose your focus and don't let doubt, anger or fear dowse the anticipated joy of the arrival of your prize!
Why?
Because another "fact" about how the Law of Attraction works is that how you FEEL has a very direct impact on the "speed" of your manifestation.  Every doubtful, fearful, or angry thought is like you holding up a giant STOP sign to the Universe!  The good news is that on the other hand, every joyful, grateful and excited thought and feeling becomes a "GO, GO, GO" sign to the Universe!
I believe our lives are meant to be filled with joy and all the good things in life!  Use your infinite inner power of FREE WILL to create that in your life this week!
Choose to believe you CAN have it!

It IS yours!

And you DO deserve it!

And so it is.
Rainbow blessings!
TODAY'S INNER POWER TIP: Repeat this affirmation —–>  "My AMAZING life just gets BETTER and BETTER!!!!" It's all in your perception you know!  If you have running water, clothes on your back and some crackers in the cupboard your life is AMAZING!  If you can breathe, wiggle your fingers, and your hair grows — your life is AMAZING!  If you have someone to love and someone who loves you — your life is AMAZING!! SEE???? It's Better and Better already isn't it??
TODAY'S INNER POWER TIP: "Open WIDER!  Receive DEEPER Dear Ones!  Picture every one of your trillion cells Opening Wider, Receiving Divine Love ever Deeper!  Sit with it.  Allow yourself to receive.  Breathe.  Breathe.  When you are complete, picture the cells whole, perfect and complete and know that what you have just received will continue to expand bringing you more joy, more health, more love . . . whatever it is that you wish to magnetize you.  You are VERY loved Dear Ones.
Namaste."
"If we don't change, we don't grow. If we don't grow, we are not really living. Growth demands a temporary surrender of security."  ~ Gail Sheehy
Now to be honest, if you ask me straight out – "Steph, are you a fan of change?" My FIRST answer is gonna be "NOOOOO!" . . . . I like things steady and easy and relatively consistent.
However, my INITIAL first thoughts about change contain limiting beliefs that aren't particularly useful in manifesting some of my heart's desires! If there are still things on your Dream Wish List, then you probably have some limiting beliefs also – otherwise – according to quantum physics and the Law of Attraction — you'd already have everything on your list (and so would I)!
Bummer right?
But not really!
Because, you have the option of creating new beliefs that support growth and support change without kicking in your fight/flight FEAR response! Did you know that?
One of our primal requirements is for security. We are simply wired that way. It's NOT a bad thing. You just have to know how to work with it and not let it become your prison. When we hold on too tightly to the need to feel secure, as the quote above says, we cannot grow – and growth equals change and vice versa.
But when we become willing to TEMPORARILY surrender our need for security – in order to create and manifest some of that stuff on our Dream List – then we open ourselves up to the Power of the Universe to assist us in creating NEW beliefs, new thoughts and here's the most important piece . . . new INSPIRED ACTIONS . . . which then result in the new car, the new relationship, the extra bucks in the bank or whatever it is that we've been saying we want.
I made a huge personal, self-growth discovery a couple of weeks ago when I "got" during meditation that the predominant belief/thought running my life for several years now has been "Don't Rock My Boat! I want a smooooooooooooth, ezzzzzzzzzzzzzzzzzzzzzzzzzzzz, ride! Thank you very much!"
As I described it to one of my mentors – I'd been sailing turbulent seas in a rickety boat most of my life and now I've chartered a course on nice, calm waters in a relatively comfortable, sturdy little ship and . .
DON'T ROCK MY BOAT (Universe) DAMMIT!!!!!
Once I recognized that belief, I looked back over the past few years and realized I had actually made a conscious decision to create a SMOOTH RIDE and get rid of all the turbulence in my life. And over the past 6 years, I've proceeded to do just that! I healed and/or released challenging relationships, I changed careers, I even moved from one country to another – not to mention 3 house moves!
So the good news is that I proved to myself that I can create EXACTLY what I want.
The bad news (but really the even BETTER news) is that now I have to temporarily surrender that security if I want some of the new things on MY Dream List – like a new husband and a more secure income.
If I don't release my stronghold on "Don't Rock My Boat" I cannot create NEW movement in my life – aka "change". So even though "change" isn't really one of my most favorite words, much less most favorite things to do, I am in the process of becoming willing to create new beliefs so that I will take new actions which will, in turn, ultimately manifest my new heart's desires!
This week, take a few minutes and ask yourself what you are holding onto that you don't want to change. Then ask yourself ala Dr. Phil – "How's that working for you?"
This is your opportunity to determine whether your current beliefs (which may now be past iheir "sell-by" date) are contradicting something else you DO want on your Dream List?
Reclaim your Inner Power by at least entertaining the thought of opening your mind to new beliefs and new possibilities! You are in charge of this ride we call Life! Ask the Universe for exactly what you want/need, open your heart and your mind, and create the life you REALLY want and so richly deserve!!!!!
Rainbow Blessings!
P.S. As always, I'm here to help you identify the thoughts and actions that are keeping you from what you really want! I invite you to allow change to be easier for you by booking a clarity session with me now. Email me and I will send you a special link for 10% off!
P.P.S.  Thanks to the lovely people at The Institute of HeartMath for the  quote and photo!
"Follow-Through" . . . . .UGGHHH?  or YAY????
I'll be honest.  My first thought when I hear those words "follow-thru" is UGGGGGGHHHHH!  BIG TIME!
It comes from years and years of making promises to myself (and others) that I wasn't able to keep at the time.  Wasn't able because I wasn't willing.  Wasn't willing because it was either the wrong choice for me at the time or I was too afraid . . .  or both!
So . . . "follow-thru" isn't really a phrase you will hear me use very often.
But right now . . . . "follow-thru" is a critical phrase for me and probably for you too.
Because WITHOUT "follow-thru"  it is highly unlikely you will get where you want to go to, no matter how much you say you "want" to.
Follow-thru is about taking ACTION.  It's about DOING not just dreaming.  It's about manifesting into PHYSICAL form because we are spiritual beings who have chosen (this time 'round at least) to have a PHYSICAL human experience.
Follow-thru is about writing this blog post.  Not THINKING about writing the blog post.  Not WISHING I would write the blog post.  Not FLOGGING MYSELF because I haven't YET written the blog post.  It's about WRITING the bloody blog post!
And the mere act of following-thru with ACTION . . . is the key that unlocks the golden door of manifestation.  Because when we ACT, all of the power of the Universe is activated on our behalf.  Did you realize that?
The Universe can only match the vibration we give out.  If we give out the "I'll do it later" vibe . . . then we get "I'll get it later" vibes returned.  That's how the Law of Attraction works.  It's straight quantum physics that part.  So "wishing" we'd take that next step forward brings us more wishes and more opportunities to keep wishing!
But actually TAKING the step forward . . . well . . . WOW! . . . that opens up a whole 'nother  Universe . . . literally!  It opens up the Universe of Infinite Possibility  . . . because in our act of stepping forward, in our ACT of taking ACTion . . . we send out a vibe to the Universe that says "I'm READY!  Let's HIT IT! NOW please!"
And THEN the Universe says . . . . "GREAT!  Hold onto your hat! " . . . .
In our act of DOING instead of wishing or hoping or berating or stalling or whatever word you want to insert there . . . our act of DOING sends out a ripple effect of bringing into physical form that which we are showing our desire for by our ACTion.
Do you get how powerful that is?
Do you get how powerful YOU are?
Do you get that that tiny little wee baby step that feels so f'ing monumental . . . MATTERS?  Matters BIG TIME?
And let's be really clear here!  It's not "which" step you take.  It doesn't matter whether you choose to go forward or backward or left or right . . . the only thing that matters is the DO-ing.  WHICHEVER step you take, the forward momentum of your vibration will lead you to the next step . . . and ultimately . . if you keep taking those itsy bitsy teeny weeny little steps . . . ultimately you WILL . . . WIHTOUT A DOUBT . . . manifest what you are seeking OR something even BETTER!
I know the fear can seem awfully real.
I know you can easily fall into the trap of believing False Evidence Appearing Real.
And that's OK  . . . . for a while . . . .
But please, oh please, oh PRETTY PLEASE do NOT let it KEEP you stuck.
Bookmark this post and come back and read it when you notice you are NOT moving forward with whatever it is.
Read it AGAIN to remind you of your TRUTH!
The Truth that you are a Glorious Child of a Loving God.  The Truth that JOY is your divine birthright by CHOICE!
The truth of quantum physics and the fundamental principle of the Law of Attraction . . . .
What you think about . . . you bring about . . . and if you are only THINKING it . . . that is NOT a PHYSICAL form . . . DO-ing it makes it a physical reality.
DO ing the little bitty baby step . . . NOW!
Not tomorrow.
Not an hour from now.
Not next week.
NOW!
Do it NOW because you DESERVE it.
Then do it AGAIN because of how GREAT you feel because YOU DID IT!
HOORAY!
DANCE OF JOY!!
And oh  please, please share it with us here below in the comments section so we can all celebrate with you.  When Joy is shared it multiplies exponentially!
How fun to think of all of us doing the Dance of Joy for everyone who leaves a comment below because they TOOK THE STEP!
YAY!
Rainbow Blessings!
As your calendar year completes Dear Ones, remember that in the Realm of the Divine, there is no time.  Your New Year's resolutions, goals, intentions only have the magic that you give them at this time of year, because, in the space of  "no time", you can create a New Year ANY time!
We gently remind you of this only to suggest that there Is ALWAYS time to create anew.  And while the energy of the collective consciousness of your planet is directed at the conclusion of the time space continuum you know as 2010 and looking forward to the continuum you are calling 2011, the energy of completion and creation is ALWAYS available to you.
Cycles are part of the creation process of course.  There can be no ending so to speak without a beginning and vice versa.  So as you review this collection of energy you call 2010, be gentle with yourselves!  Everything has been and will continue to be unfolding in Divine Order.  That which you feel may not have been completed "when you should" – may not have been ready to be birthed yet.  Indeed, it may only have been the inspiration you needed to move you to the very next moment that WAS birthed.  It was and IS perfect Dear Ones!
That which you began was begun with the spark of inspiration and combined with physical action to bring It forth and yet – still that may have been ALL that was appropriate in that particular moment.  So we recommend you do not spend time releasing regrets for that which did not turn out the way you had expected or hoped, but rather, choose to acknowledge yourselves for all that did come to light, regardless of whether you believe it completed it's cycle in the way you had imagined.
And as you are visioning into the coming year you are calling 2011, allow your visions to be sprinkled with the Divine Wisdom of your soul, your guides, your angels, all of the non-earthly realm, as well as calling on your Earth Spirits and Gaia herself to provide you the firm foundation and molten fire you will access to bring form to those visions, intentions and goals in their due course of creation.
We encourage you to believe in whatever "magic" helps you move into the Divine Creation birthing place.  Fairy Godmothers, Archangels, Winged Ones, the Stone People – all can and will contribute to your Divine Creation at your slightest request.
Allow your Divine Spirit and your Sacred Heart to co-create with you, drawing on the energy of miracles and infinite possibilities. Allow those deepest yearnings and hopes and dreams to burst forth into life now!  All that is required is your belief that so-called "fairy tales" do INDEED come true!
Allow yourself to trust in YOUR inherent infinite inner power – the power of your very Soul to continue its expansion as together you create the world of your dreams.
As you are Divine One, so shall you be.
Namaste.
No problem can be solved from the same level of consciousness that created it. We must learn to see the world anew."

– Albert Einstein
Einstein was a pretty smart guy as we all know, and while I may not be able to understand some of the mathematical equations he came up with, I do understand this quote and believe it to be absolutely true!
Though it may not be apparent at first, we create "problems" as learning opportunities.  No, not consciously perhaps – but our Higher Consciousness is always looking for ways to assist us in our development and expansion while we are here on the planet – that's what we signed up for if you buy the theory that we chose to come down here into a physical existence.
So our Higher Consciousness co-creates the problem aka learning opportunity but then most often, our ego grabs hold of it like a hungry dog with a bone!  Next thing we know the problem is eating away at us and we've completely lost sight of the fact that it is a learning/growth opportunity!
The other thing we tend to lose sight of when we are stuck in a problem is that there is ALWAYS a solution.  I know you may be saying "but Steph – come on now – some problems are unresolvable – like death or taxes!"
And I agree – that on the PHYSICAL level, there ARE some problems that are not resolvable.  But the key words in that sentence are "on the PHYSICAL level."  Because on a spiritual and emotional level, even death and taxes can be overcome but they do require, as Einstein stated, that "we must learn to see the world anew."
Simply re-languaging the word "problem" into "learning opportunity" already lifts it to a new level of consciousness doesn't it?  Because in every problem, there IS a learning opportunity – a chance for us to see the situation through a different set of glasses – and yes – I suggest you choose the rose-colored ones!
There IS a blessing in death and in paying taxes if you choose to change your perspective.  Death can be seen as a new beginning, a new opportunity, a return to your Divine Source Energy. It is an opportunity for your Soul to have expanded by having a physical incarnation and it is also an opportunity for your Soul to return to be of service in other ways.
And there are blessings in paying taxes too! The Law of Circulation states that all things in the universe are always flowing in circulation at an ever expanding rate. What you give to one person, you will receive back from a different source, so you don't have to give with the expectation of receiving back from the same person you give to.  Just know that what you give will always be returned to you multiplied from other sources. It works according to the law of cause and effect where the universe always mirrors back to you whatever you do. So one way or another, the energy of the money you pay in taxes will be returned to you!
Next time a "problem" comes your way – take a few deep breaths and then go find your rose-colored glasses!  Ask yourself – what learning opportunity is in this for me?  How can I see this issue differently?  What is the blessing in this situation?
And if you need a little help with that – well – that's what I'm here for!  To help you change your perspective, find the blessings and move joyfully and intentionally forward.  I've purposefully set aside a few appointments so you can put yourself in the best possible position to begin the New Year!  Go ahead and  schedule an appointment now! Give yourself the gift of being that much ahead of the game when January 1st rolls around!
Rainbow Blessings!
P.S.  I am currently offering  a Pay-As-You-Choose (sliding scale) payment option, so NOW really IS the best time to schedule your appointment! I'm definitely making changes in my pricing and programs after the first of the year so if your budget is an issue to you, do book your session before the end of the year!
It's typical at this time of year, at least here in the United States, to start thinking about gratitude. After all, that is, of course, the main message of the Thanksgiving Holiday. I guess I'm glad there is a day that specifically focuses us on being grateful, but personally, I find it a little sad.
Why?
Because gratitude is such a vital component to creating a consciously aware life filled with the CHOICES rather than CIRCUMSTANCES. And to have a life filled with joy, peace and prosperity you can't relegate being thankful to just one day a year.
This year, consider starting a new tradition. How about 365 days of gratitude? How good do you think you and your family would feel if every single day you were each thankful for at least ONE thing in your lives? Can you imagine the energy of that collective attitude of gratitude  carried throughout the whole year?
The list of things to be grateful is endless! From the sun rising each morning, to the birds chirping, to the smile on your kid's face, or the lick on your face from your doggie's tongue! Then there's all your body parts that keep working on your behalf for the most part! What about the glory of mother nature – I'm looking at some beautiful roses blooming right outside my office window at the moment!
Thanksgiving Day is THE perfect time to start a gratitude journal. (And for you non-U.S. folks choose an appropriate holiday for your culture or make one up and call it GRATITUDE DAY!) It doesn't have to be fancy! You can stop at the dollar store and buy little 3-5 notepads for all of your guests! On the first page, start out the list by telling them how grateful you are that they are sharing this day with you. Suggest the new tradition and imagine how cool it would be for everyone to bring their journals to Thanksgiving Dinner NEXT year filled with all the blessings of the year!
We frequently speak of the Law of Attraction – what you think about is what you bring about – so if you want more blessings in your life – being in gratitude for all that you currently have – is a great way to generate MORE being returned to you!
And I will take this opportunity to thank each of you for reading this! It may sound corny – but I'm willing for you to think that. Whenever I hear from one of you that the words I've written, or the session we've had together has been useful to you – my heart swells with joy! I am soooooooo grateful for that opportunity – it is SUCH a blessing to me!
Wishing you a joyful holiday filled with conscious awareness of your bountiful blessings!
Remember — you ALWAYS have the infinite inner power of CHOICE!
STEPHANIE RAINBOW BELL, Conscious Awareness Expert
P.S. The holidays can also bring up a lot of emotions – some of which can be quite challenging. I've created the HARMONY FOR THE HOLIDAYS Email Coaching package just so you don't have to deal with all that alone. From now until January 2nd, 2011 , just email me with your questions, challenges or issues and I'll provide solutions, encouragement, support and new perspectives by return email! Receive  six weeks of (up to) daily email support for $47! Give your SELF an early holiday present! You'll have someone in YOUR corner, with YOUR best interests to heart to give you personal, individual attention from now until the beginning of the new year! You deserve HARMONY FOR THE HOLIDAYS!!
According to Michael Bernard Beckwith – absolutely not.  We are reading his latest book "Spiritual Liberation" in one of my weekly study groups and when he introduced his concept of self-discipline in Chapter 4 – well – it was a real eye opener for me.
I was raised in a pretty rigid household with quite an authoritarian/dictator/ lawyer-to-the-max father.  That never really suited my personality apparently from the git-go because my earliest memories are of being told "NO" and "Go to your room!"  I was more free-spirited and strong-willed than I believe either of my parents would have preferred and so I was constantly being told to be more disciplined (read that – "do what I was told").
There was another aspect of my 17 years living under my parents' roof that was even more tyrannical.  I was overweight apparently from birth so the story goes.  I won't go into the gory details but let's just say it was common place in our house for refrigerators and cupboards to be locked, for things that had been promised to me, to be taken away or not given as punishment, and in my teens, to be grounded if I hadn't lost the requisite 2 lbs per week my father had instigated as a weekly rule.  In fact, I didn't learn how to drive until I was married and in my early 20s because that was another "consequence" of my not losing weight my father wanted me to lose.
All that is to say that discipline, in ANY form, much less of self, was THE FURTHEST thing from my mind!  I was (and still am truth be known) quite the rebel and somewhat understandably so and it's been a very interesting ride untangling the web of convoluted beliefs, decisions and actions of those early years.  Self-discipline to me was a rather dirty word indeed.  It meant I "had to" do something and even if that something was/is for my own good AND of my own choosing – well – I admit that rebellious kid and teenager still have a pretty strong footing upstairs in my brain!
But Rev. Michael's words really stuck with me this time for some reason.  He wrote:
"The gift of self-discpline is that it has the power to take you beyond the reasoning of temporary emotion to freedom" . . . The combination of the love for something with the willingness to do what it takes to practice it – discipline – results in freedom."
Well FREEDOM is something I've always craved and not just in this lifetime I think!
I left my parents' home at 17 and actually got married in order to be "free" of my parents' restrictions.  It didn't take long though before I realized that "restrictions" are just apart of life.  They are the boundaries that maintain some semblance of order in our society, as well as within our own psyches.  Without some sort of borders and guidelines and rules we would all be running amuck which would make for a VERY interesting physical existence!
So, back to today.   Here I am – exercising self-discipline – writing this blog post at the end of a longer-than-usual-for-me day.  It is an exercise in self-discipline for me – an act towards freedom for me – because I made a commitment to myself to  21 days of specific, outlined, physical actions in my business.  I wanted to develop some new habits and I set my intention not only to develop the new habits but also to receive clarity and inspiration regarding my business.  And today is Day 14 of my 21 Day Plan.
It's after 5pm as I write this.  Five in the afternoon has NEVER been a good time of day for me to be productive.  I'm a morning girl.  At 5 AM I could write my little heart out, but by 5PM, my body, mind and spirit are ready to turn-off and cozy up to my Tivo!  And I didn't procrastinate about writing today either.  I was out of the house at 6am, went to the gym for my workout- swim, went to the grocery store and put gas in the car all before 8am. Then put away the groceries, etc., then the phone rang and it was urgent, then my daughter rang and it too was urgent and next thing I know it's time to leave for my Monday Study Group.  Then it was off to the vet for the Lovely Lola's annual check up, home and another urgent discussion with my daughter.  Oh – and I hadn't even eaten all day!!!  So then I ate!  And next thing I know it's 4:45pm !!!
Was I tempted to say "F _ _ _ It!  I'm just not writing today?
HELL YES!!!! "Temporary emotion" as Rev. Michael says, would make it VERY EASY for me to pass on Day 14 of my 21 Day  Plan and make excuses to myself for failing to keep my commitment to myself.
And you know what?
A couple of weeks ago I would have done just that.
But Rev. Michael's words just kept ringing in my ears:  "The gift of self-discipline is that it has the power to take you beyond the reasoning of temporary emotion to freedom."
And I chose freedom today.  Yes I DID!
"The combination of the love for something with the willingness to do what it takes to practice it – discipline – results in freedom." I have a love for myself to show myself that I am WILLING to do what it takes to keep my 21 day commitment to myself. And by practicing self-discipline, this time, in this way  . . . I get to be FREE.
I chose FREEDOM!
YAY! MEEEEEEEEE!
Happy Dance Time!
Now where's my Tivo remote? : )